Trainer
Resources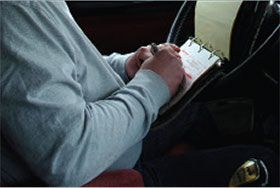 Certified Trainers can now request and download the training materials to conduct certification meetings. Please select which type of training you wish to perform and apply for the necessary program. After approval of your request you will receive the training manual, a sample presentation, and certification tests. All of the material is available in English and Spanish. Printed manuals and tests can be made available upon request at an additional cost.
We will also make available reference resources on this website
Here are some suggested textbooks on poultry production: Commercial Chicken Meat & Egg Production, edited by Don Bell and William Weaver. ISBN-10: 079237200X ISBN-13: 978-0792372004. Earlier editions also known as Commercial Chicken Production Manual published by Bell and North. The fourth edition and later are suggested to be current.
Poultry Science, by Scanes, Brant, & Ensminger ISBN-10: 0131133756, ISBN-13: 978-0131133754
This program is for certified trainers that need to be re-certified.
Train the Trainer
You must have a valid Trainer Certificate to gain access to the trainer materials.
Get Trainer Materials
Submit this form after PHT training to prepare certificates of completion.
Certified User Form